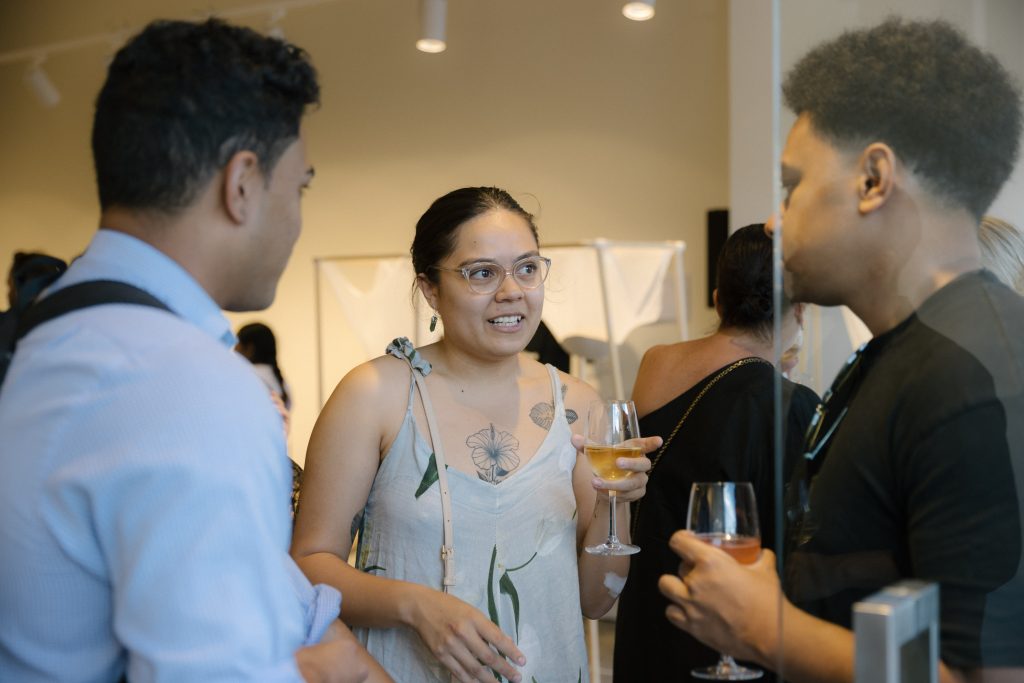 Ten emerging arts writers have been selected to join art historian, writer and curator Christina Barton for a writers workshop. This seven-day intensive has been conceived to run alongside the 2022 Aotearoa Art Fair (14-20 Nov) and selected participants will gain insights into the practice of writing from an experienced author who will introduce them to professionals involved in the writing process including writers, editors, designers, and publishers.
The aim of the workshop is to produce a publication that responds to the Fair that will be circulated to visitors and participants as soon as possible after it closes. Participants will learn a range of approaches to art writing then find their own 'take' on the works, projects and satellite events taking place during the Fair. Workshop participants will have the opportunity to literally 'workshop' the process of writing, from finding their subject, through formulating a response, editing drafts, then bringing their work together with others to produce a coherent finished product. This will be designed and published in hard-copy and online formats.
This workshop has been generously supported by Te Herenga Waka – Victoria University of Wellington and Creative New Zealand Toi Aotearoa. Special thanks to Aotearoa Art Fair for graciously hosting the workshop.