Scott Lawrie Gallery has moved to a new, permanent space in Mount Eden. Alongside the stunning gallery space (designed by Paul Clarke from Studio2 Architects and built by Axiom Projects), there are also some new ventures in the pipeline for the gallery. As Scott explains;
 "We now have three distinctive spaces in the gallery to showcase work, plus a dedicated digital wall, where we'll be showing digital art by significant artists from around the world under a new sub-brand called 'Fountain' – named after Duchamp's seminal work of the same name. This launched with a show of existing and new work by Hye Rim Lee."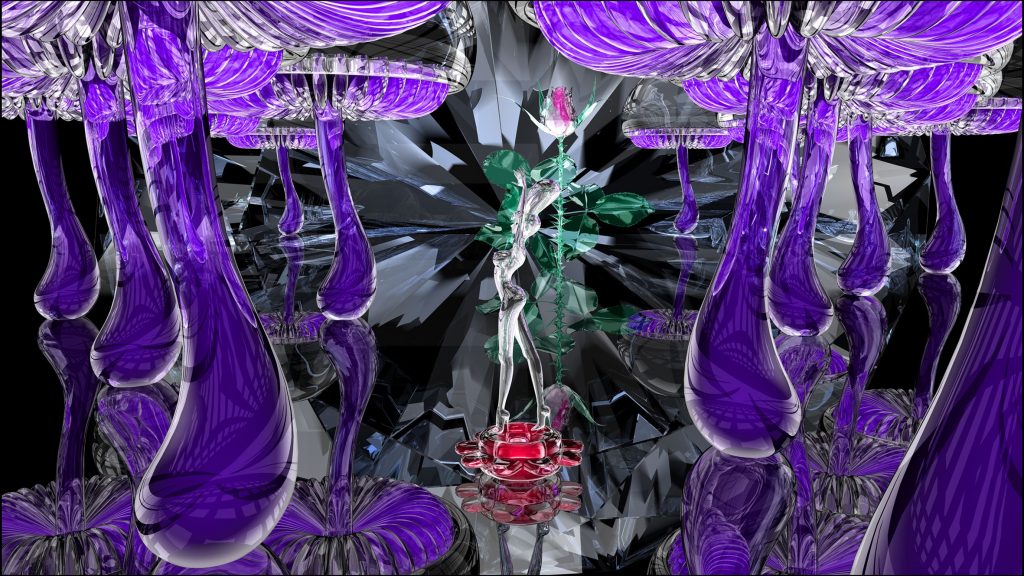 Hye Rim Lee 'Black Rose' (2022 Edit) courtesy of the artist and Scott Lawrie Gallery.
"… My biggest show ever, SENSATION_22 – which opened in April, was a fascinating and hi-energy snapshot of current work being produced in Aotearoa, Australia and further afield. The show  introduced some new artists such as Marcus Hipa, and also work from the brilliant young painter James Collins in the UK. Our 2022 presentation for Aotearoa Art Fair in November will be no less exciting – watch this space!" 
To learn more about Scott Lawrie Gallery click HERE.