FYI – Bergman Gallery will open a new space in Tāmaki Makaurau, Auckland. Bergman Gallery has been based in Rarotonga in 2016, evolving from its former incarnation Beachcomber Contemporary Art (BCA). The Gallery works with significant Pacific artists and will progressively announce further representation. The Tāmaki Makaurau gallery will be located on Karangahape road, and will be officially opened on Wednesday 25 June from 2:30-5:30pm by Caren Rangi, Chair, Arts Council of New Zealand, Toi Aotearoa. A welcoming blessing will be conducted at 2:30pm.Bergman Gallery celebrates this opening with an inaugural group show, which features new works by Mahiriki Tangaroa, Andy Leleisi'uao, Sylvia Marsters, Telly Tuita, Nina Oberg Humphries, Benjamin Work, Raymond Sagapolutele and  Kulimoe'anga Stone Maka.
Gallery director Ben Bergman states;
"We are constantly exploring new opportunities for the artists that we represent. The new exhibition space in Auckland evolves the gallery mission to develop and exhibit Pacific artists on a domestic, regional and international level. Our extension into the largest Pacific city in the world is an important part of that strategy. We also look forward to being part of the history of K Road, with its unique connection to the Pacific and LGBTQIA+ community and position within Auckland's art gallery forum.

I am also delighted to introduce our new Auckland Gallery Manager Benny Chan. Benny is a graduate of the University of Auckland, Bachelor of Visual Arts, 2009. He has previously worked with the Auckland Art Gallery Toi O Tāmaki and Te Uru Waitākere Contemporary Gallery. Benny's experience and love of Pacific and New Zealand contemporary art is warmly welcomed."
Bergman Gallery will also present a significant exhibition of works at the 2022 Aotearoa Art Fair in November.
Ben Bergman arrived in Rarotonga in 1976 with his family. Raised and educated between the northern and southern group of the Cook Islands, he completed his education in Auckland, graduating from the University of Auckland in 1992. He is Director of Bergman & Sons, Cook Islands Black Pearls and Bergman Gallery. In 2001, he established Beachcomber Contemporary Art Gallery (BCA), which delivered exhibitions of Cook Islands and Pacific art in Rarotonga, New Zealand and New York City; co-curating the traveling group show MANUIA in 2010 and appearing at the VOLTA Art Fair in 2011, 2012 and 2014. He has contributed articles to Art News NZ and Art Monthly Australia and currently sits on the Cook Islands Tourism Industry Council.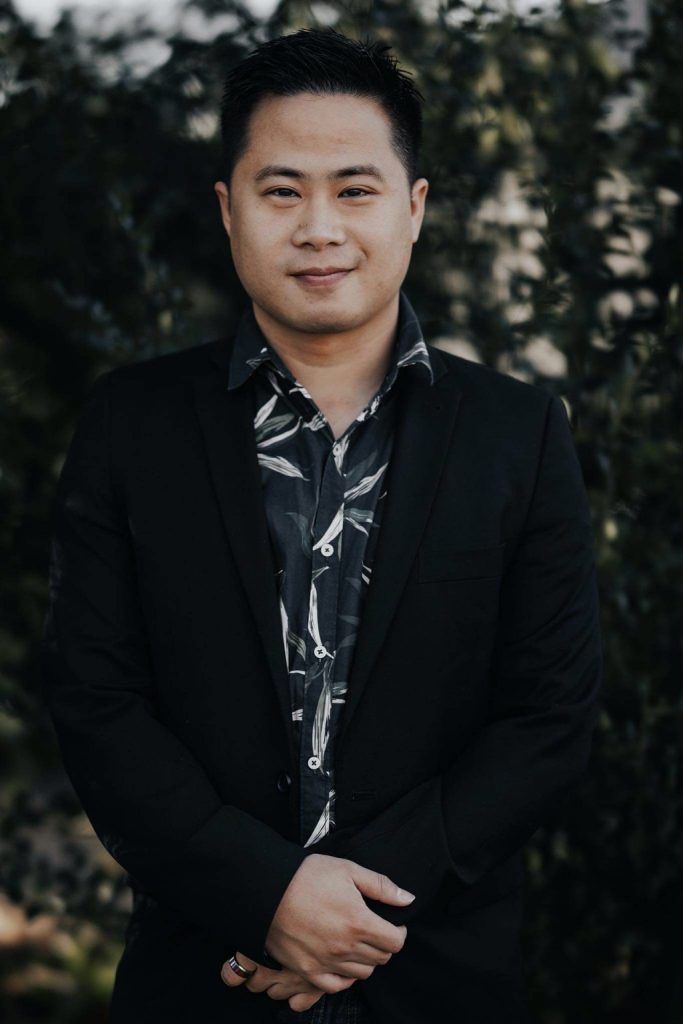 Benny Chan was born in Hong Kong and raised in New Zealand. He graduated with a Bachelor of Visual Arts from the University of Auckland in 2009, and previously worked in Auckland Art Gallery Toi o Tāmaki as Duty Operations Manager and Te Uru Waitākere Contemporary Gallery as Visitor Host Team Leader. He also worked for Creative New Zealand; for the New Zealand Pavilion, Venice Biennale 2019. Benny previously performed in Lee Mingwei's artwork The Mending Project in the Venice Biennale 2017 and was part of the Bergman Gallery team to deliver Mahiriki Tangaroa's site specific installation Kaveinga – Angels of the Ocean at Personal Structures, Venice, Italy 2022.
Images: (above) Bergman Gallery Auckland, 582 Karangahape Road, Newton Road Entrance. Pride Crosswalk, Karangahape Rd, Auckland. (Left) Bergman Gallery Auckland Manager Benny Chan. (Right) Bergman Gallery Director Ben Bergman.