FYI – Yllwbro and Ursula Christel – represented by Mokopōpaki – have two new exhibitions showing now until 7 August, at Pah Homestead in Tāmaki Makaurau/Auckland: Little Dog Laughed by Yllwbro and Right Ascension by Ursula Christel.
Mokopōpaki, a Māori-focused space, hosting intelligent exhibitions, collaborations and conversations, will be presenting a solo exhibition of works by Roman Mitch at the 2022 Aotearoa Art Fair in November.
Sibling artist collaboration Yllwbro reflect on a formative learning experience that first introduced them to the science of astronomy. As small children, Yllwbro were encouraged by their Koro to "Titiro ake!" or "Look up!"  In Little Dog Laughed the artists remind us of the beauty of the night sky and the insight to be gained when our consciousness is raised.
South of the cluster known as Matariki, Yllwbro pursue the spirit of the New Year exploring "Te Kāhui Takurua" or the star fields present in "Canis Major – Big Dog", and like "Canis Minor – Little Dog", who laughed, Yllwbro invite us to "Titiro ake! Look up!" and see the stars ourselves.
Yllwbro is an anonymous sibling artist collaboration. Big sister and little brother. Wētā and Kōkako. They are walking along a road often travelled by others having left their tiny studio. Taking with them only good humour and their fondness for each other, a maxed-out credit card, mobile phone and the most serious intentions in the world.
Yllwbro's work is represented in public collections including Museum of New Zealand Te Papa Tongarewa, Victoria University of Wellington Art Collection and The Wallace Arts Trust. Mokopōpaki exhibition history: The Dutch Embassy (with PĀNiA! and A.A.M. Bos); Household Hints: Ahikaea (2019); Piripoho (with Billy Apple); WARY–A Survey (with A.A.M. Bos) (2018); Brown Room Subtraction (with Billy Apple); Other Perspectives; Little Dog Laughed (2017).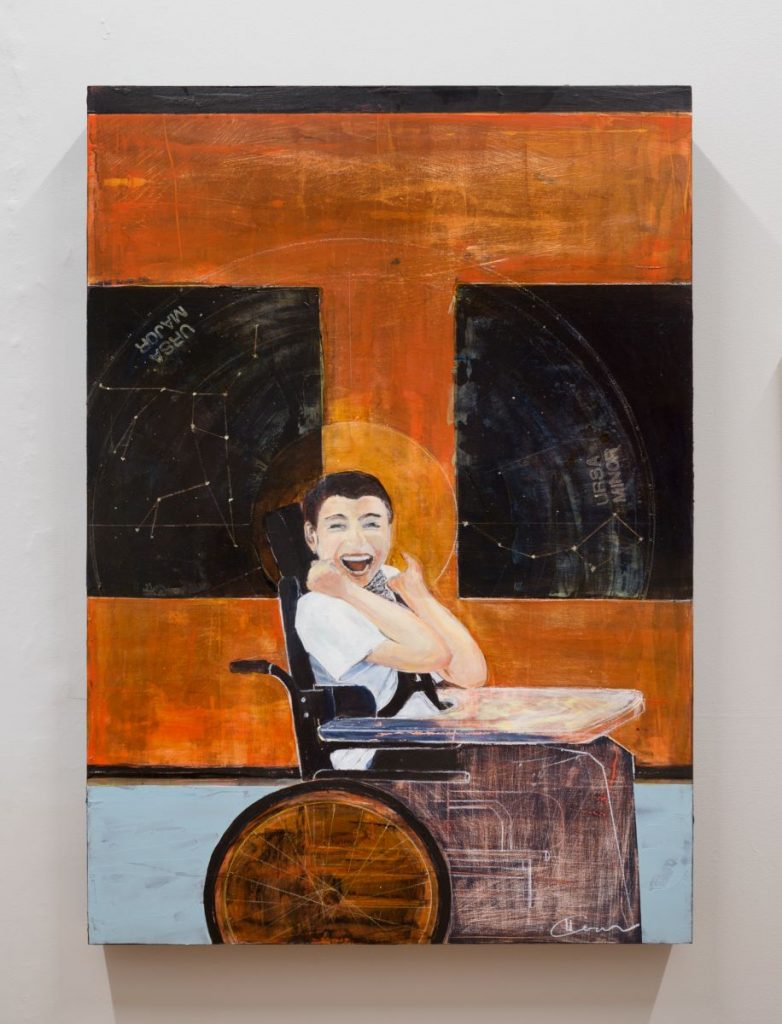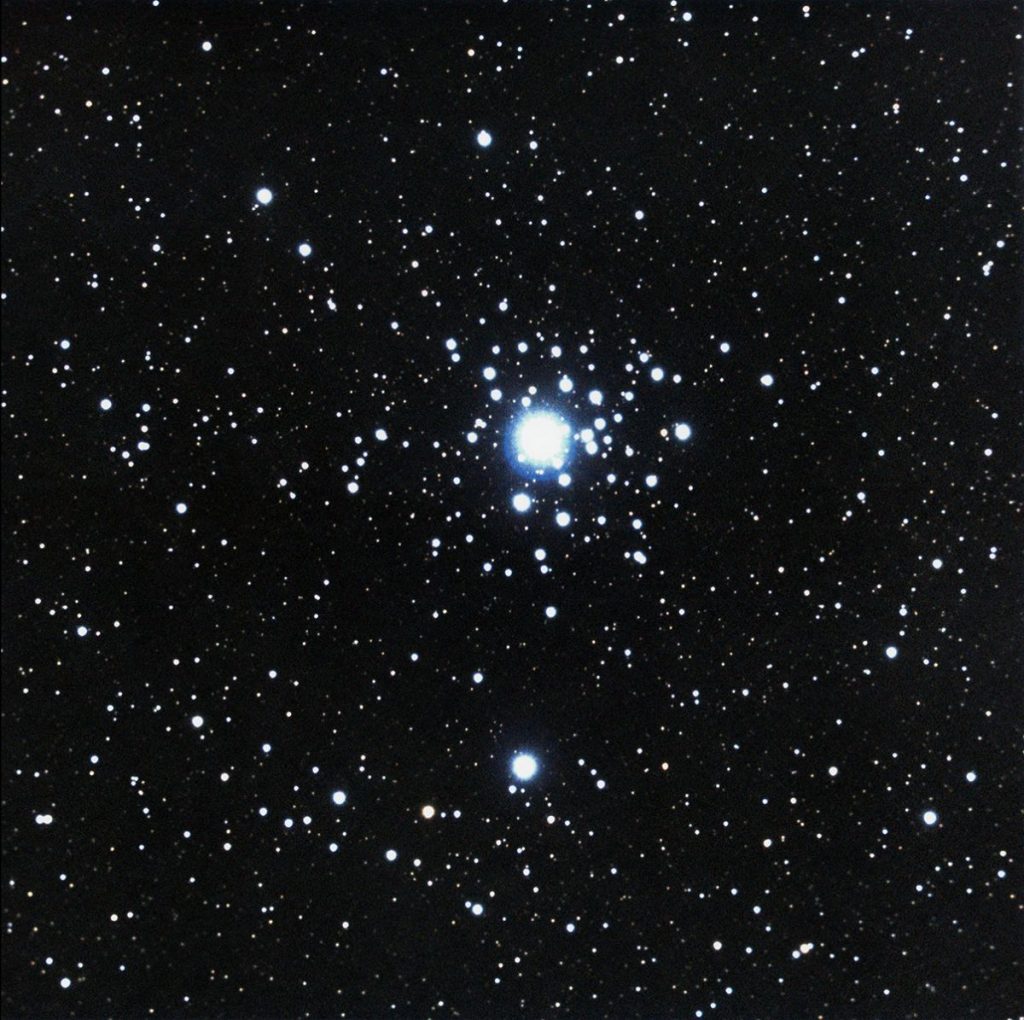 In this tableau, Warkworth based social practice artist and inclusion advocate Ursula Christel explores a number of astronomical connections. The artist's first name is often associated with the Northern Hemisphere constellation Ursa Major or the great mother bear, who, in European myth, keeps vigilant watch over her vulnerable cub Ursa Minor, the baby bear. In the exhibition Right Ascension, Ursula references the essential "α" (lowercase α for Alpha) or primary coordinate required to set a telescope accurately and view objects in the night sky. She also proposes the possibility of a new, more equitable "space" – a realm where those with disabilities are elevated, respected and valued as stars in their own right.

Mokopōpaki exhibition history: Chess (with Roman Mitch) (2020); HĀTEPE (2019); Mother Love: He Oha nā Te Whaea (2018); Korekore Whakapiri; Other Perspectives (2017).
To see more FYI posts, click here.
Images: (Left) Ursula Christel, isos, 2017. Courtesy of the artist and Mokopōpaki. Photo: Arekahānara. (Above) Yllwbro, NGC 2362, 07.31h24.95s, Canis Major, 2017. Courtesy of the artists and Mokopōpaki.