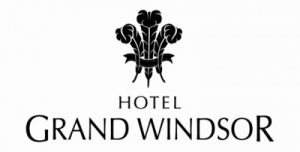 VIP HOTEL PARTNER
After a multimillion-dollar refurbishment, Hotel Grand Windsor MGallery by Sofitel picked up a New Zealand record of seven awards at the Haute Grandeur Global Awards in 2019.
Guests of the highly praised boutique hotel will enjoy exquisitely appointed guest rooms and suites inspired by the Art Deco design style popular in the early 1900's. The hotel is perfectly located to take advantage of luxury shopping and retailers, all while neighbouring Auckland's beautiful waterfront.
Cooke's Restaurant & Bar pays homage to the famous eatery of the same name which first occupied the building back in 1928. Cooke's diners will enjoy a beautifully created menu, featuring dishes which put a modern twist on well-known favourites from the original Cooke's restaurant.
To book a room at the luxury boutique Hotel Grand Windsor PLEASE CLICK HERE using the promocode ART21.
Hotel Grand Windsor offers free cancellation up to 7 days prior to booking, terms and conditions apply.