FYI – Eight Hours is a new exhibition of important paintings, made between 2019-2021, by  Gretchen Albrecht showing now at Two Rooms Gallery. In an accompanying essay, Catharina van Bohemen describes this series of paintings:
"The eight majestic hemispheres of Gretchen Albrecht's Eight Hours are her response to one of the oldest sequences of praise in the Christian tradition – the eight canonical hours of the Divine Office which have been sung throughout the day and night in monasteries since the ninth century.  Albrecht has taken the name of each hour – Vigils, Lauds, Prime, Terce, Sext, None, Vespers, and Compline – and painted an antiphonal response to each. St Augustine called The Hours, 'the now that does not pass away,' and to see Albrecht's Eight Hours calling and responding to one another is to experience something of Augustine's perpetual present."
Gretchen Albrecht (b. Tāmaki Makaurau Auckland, Aotearoa New Zealand) has shown regularly at the Aotearoa Art Fair and will be showing new works in the 2022 Fair this November, with Two Rooms.  Albrecht is one of Aotearoa New Zealand's preeminent abstract painters. Her paintings combine formal, historical and ephemeral qualities, with her sensuous colour palette and stained canvas's acting as a generous counterpoint for rhythmic patterns of gestural movement, form and scale.
To read the full essay by Catharina van Bohemen click here.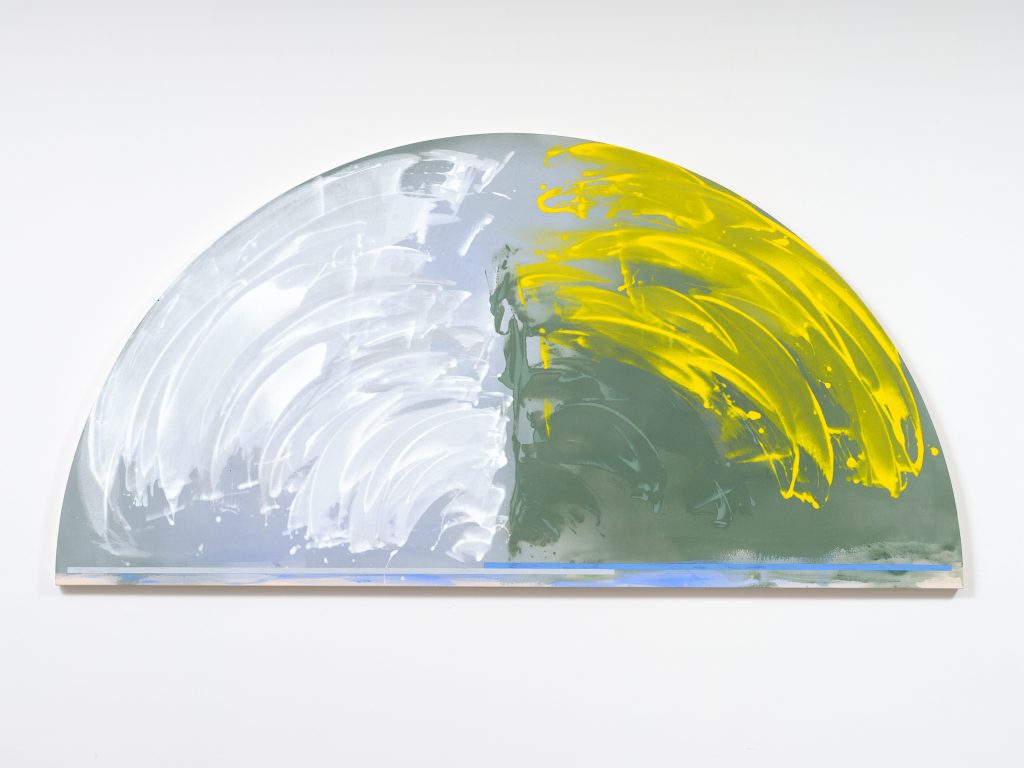 Images: Gretchen Albrecht, TERCE (the little hour), 2020, acrylic and oil on canvas, 1250 x 2500 mm. SEXT (noon), 2021, acrylic and oil on canvas, 1250 x 2500 mm. NONE (shadows begin to lengthen), 2021, acrylic and oil on canvas, 1250 x 2500 mm. VESPERS (lighting of the lamps), 2021, acrylic and oil on canvas, 1250 x 2500 mm. Images courtesy of the artist and Two Rooms Gallery.