Haydens is a gallery in Brunswick, run by Hayden Stuart alongside a well established artists studio complex.  We look forward to Haydens' debut at the 2022 Aotearoa Art Fair in November.
Established in 2018, the gallery focus has been to support a new generation of artists by facilitating private and institutional acquisitions, providing opportunities to invest in the experimental, critical, and socially engaged art practices which shape the landscape of contemporary art in Australia.
Marking a significant commitment to the development of contemporary art, Haydens have recently announced representation of five early career artists – Guy Grabowsky, Amalia Lindo, Sebastian Temple, Jacqueline Stojanović and Tim Wagg.
Each of these artists have been involved in their exhibition program since the beginning, and ongoing support will continue to be provided through collaborative exhibition making and an expanded creative direction. Motivated by their varied approaches to art making Haydens looks forward to assisting the development of their dynamic practices into the future.
The current exhibition Represented Artists, features a selection of works by these artists.  For more information, and to see a catalogue of works, contact the gallery. Represented Artists closes Saturday 25 June in Naarm/Melbourne.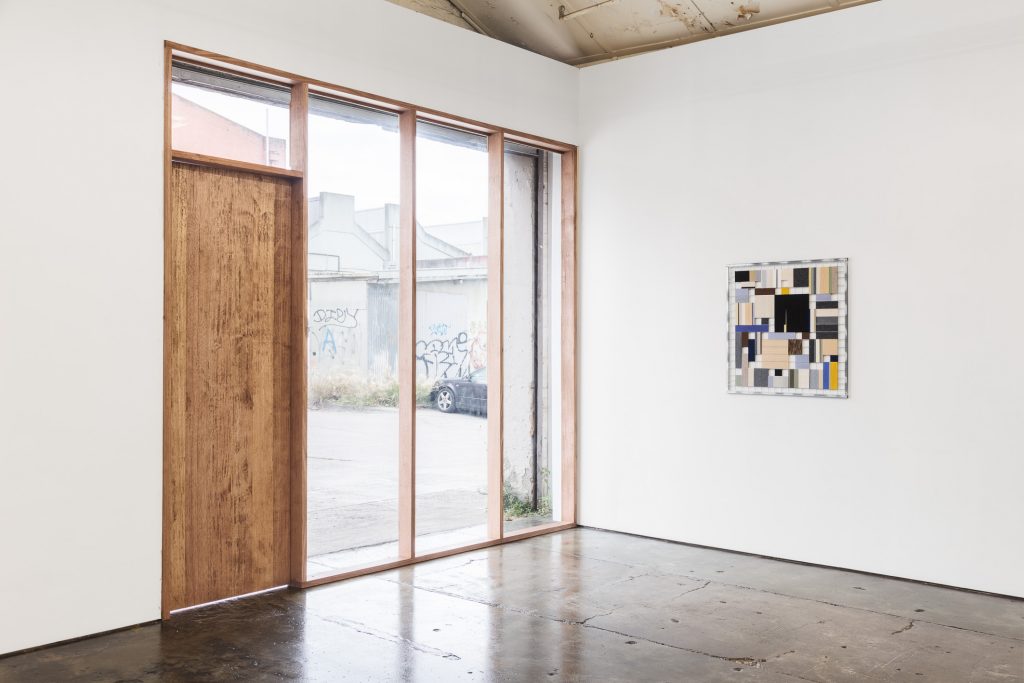 Guy Grabowsky is a Naarm/Melbourne based artist working with unconventional analogue and digital photography techniques. He utilises a hybrid and expanded field of photography and image making — manipulating the photographic print's intrinsic surface to alter the expectations and perceptions associated with the constructs of the 'photograph' and 'image'.
Amalia Lindo is multi-disciplinary artist based in Narrm/Melbourne, Australia. Incorporating human and algorithmic decision-making to the practice of filmmaking, her video and installation practice explores the impacts of human-machine interaction as a result of automation. By aggregating video material from social networking and crowdsourcing platforms, her work examines how automated technologies displace human labour by blurring the boundaries between work and consumption.
Jacqueline Stojanović lives and works in Naarm/Melbourne. She is a visual artist engaged with an expanded textile practice that considers histories of the handmade through the processes of weaving, drawing, and installation.
Sebastian Temple – also based in Naarm/Melbourne, combines ceramics and drawing with materials that are available at hand. This includes old detritus, raw materials, and scraps pilfered from previous works which marinate together in a state of continuous becoming.
Tim Wagg is an artist currently based in Tāmaki Makaurau/Auckland. He graduated with a Bachelor of Fine Arts (Honours) from Elam School of Fine Arts in 2013 and was a McCahon House Resident in 2019. Working across various mediums including video, installation, and digital printing, Wagg's work explores the intersections of politics, identity and technology within the context of New Zealand.
Images: (Top) installation image featuring Guy Grabowsky, Sebastian Temple, Amalia Lindo, Jacqueline Stojanović, and Tim Wagg. (Above) Installation image featuring Jacqueline Stojanović. (Grid, left-right) Guy Grabowsky, I need everything before I can do anything, 2022, 112 x 140 cm, Hand printed analogue C-type photographic print, framed. Jacqueline Stojanović, Grid XII, 2022, 90 x 90 cm, Wool and cotton on steel mesh. Sebastian Temple, Giant Bin #2, 2020, 28 x 28 x 36cm, Glazed ceramic. Tim Wagg, Stumbling alongside one another #3, 2018, 32 x 42 cm, Digital print on charmeuse silk, silber chain, acrylic, spray paint. Images courtesy of the artists and Haydens. Photography by Christo Crocker.