We are thrilled to announce a new visual identity for the Aotearoa Art Fair, one that celebrates the fusion of contemporary art, culture, and the unique environment it is set in.
Taking place from 18 – 21 April, the 2024 edition will be presented at its new home, the Viaduct Events Centre. This exceptional venue takes pride of place in Wynyard Quarter on the Tāmaki Makaurau Auckland waterfront. 
While a few things are changing, one thing remains constant – our unwavering commitment to delivering an exceptional Art Fair. We look forward to welcoming you to a Fair that continues to provide a space where galleries, artists, collectors and art lovers come together.
INSPIRATION
Inspiration for the new visual identity is derived from three quintessential elements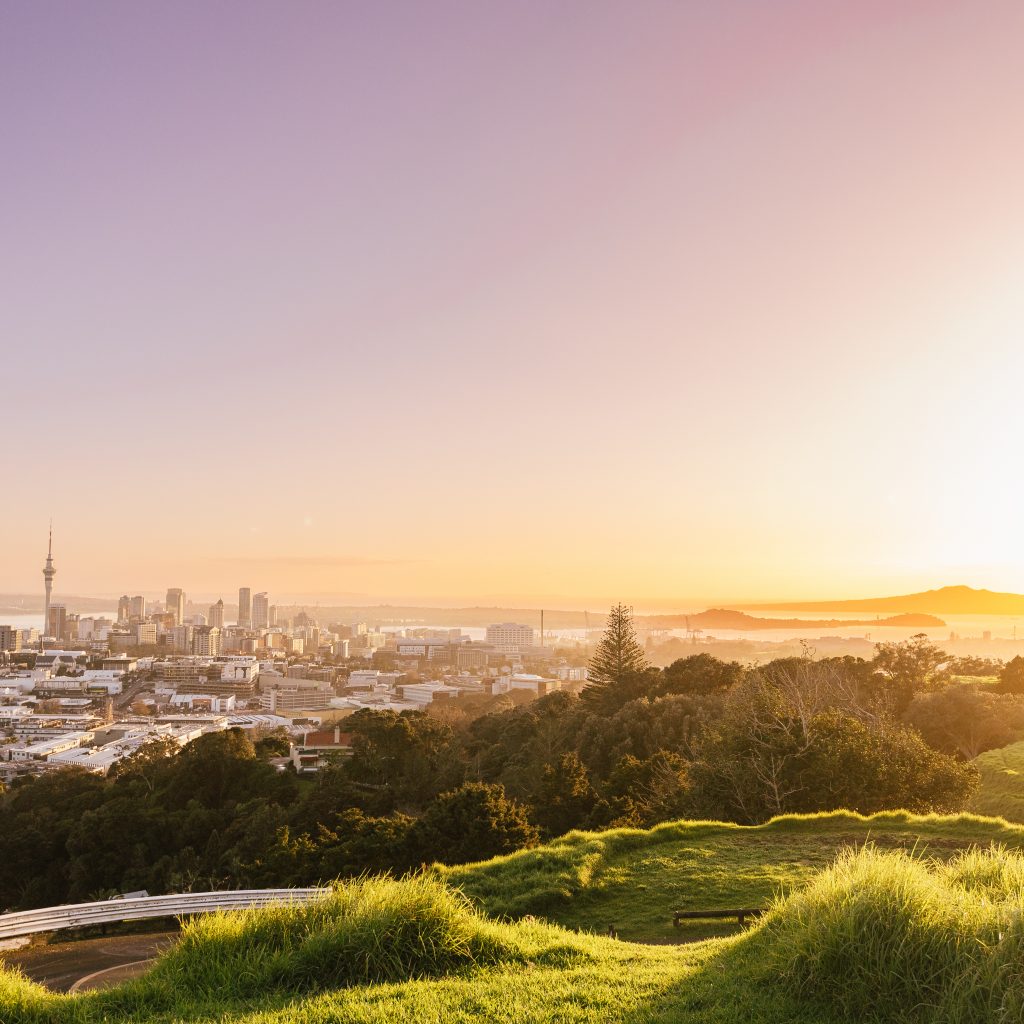 Long White Cloud
Aotearoa is often referred to as the 'Land of the Long White Cloud'. This is expressed in our new logo and connects us to our cultural identity.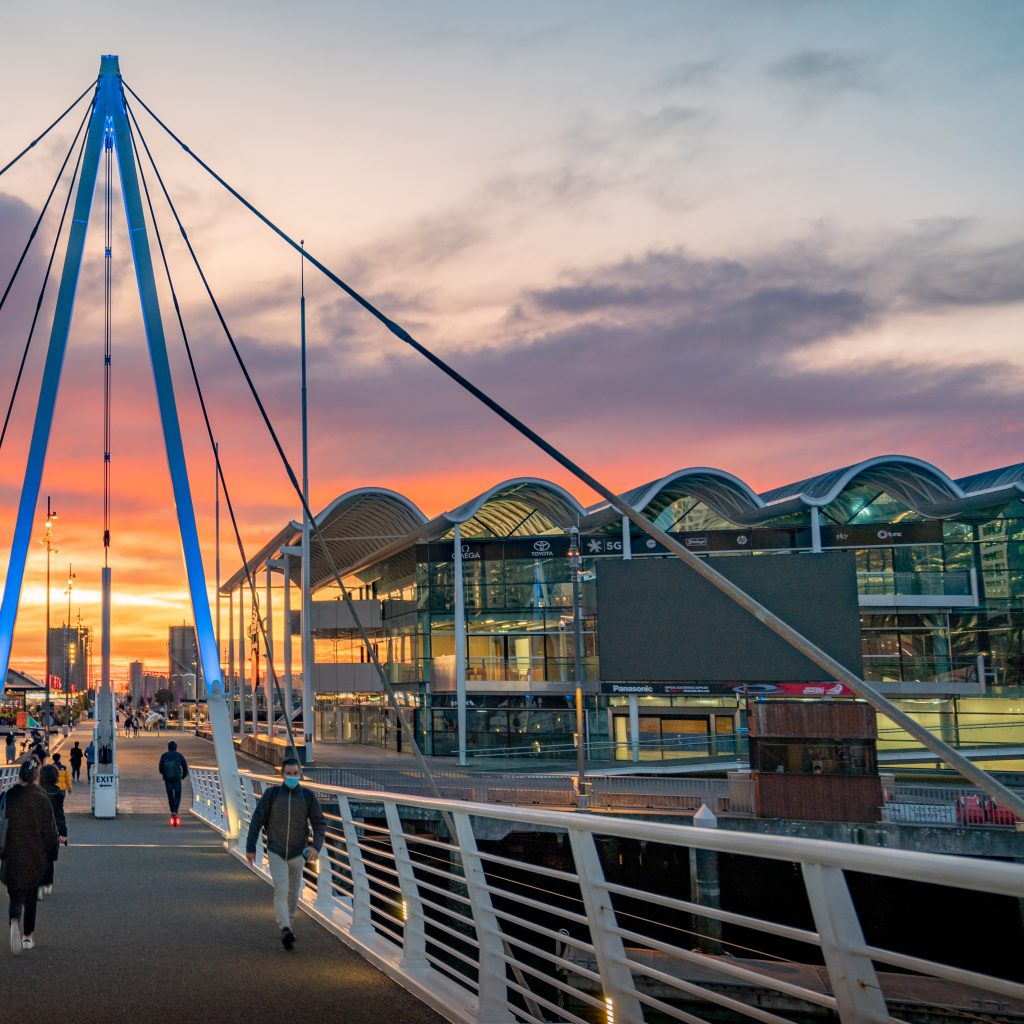 Home of the Fair
The unique form of the Viaduct Events Centre roof is captured in the icon to  signify the dynamic energy that the venue will bring to the event.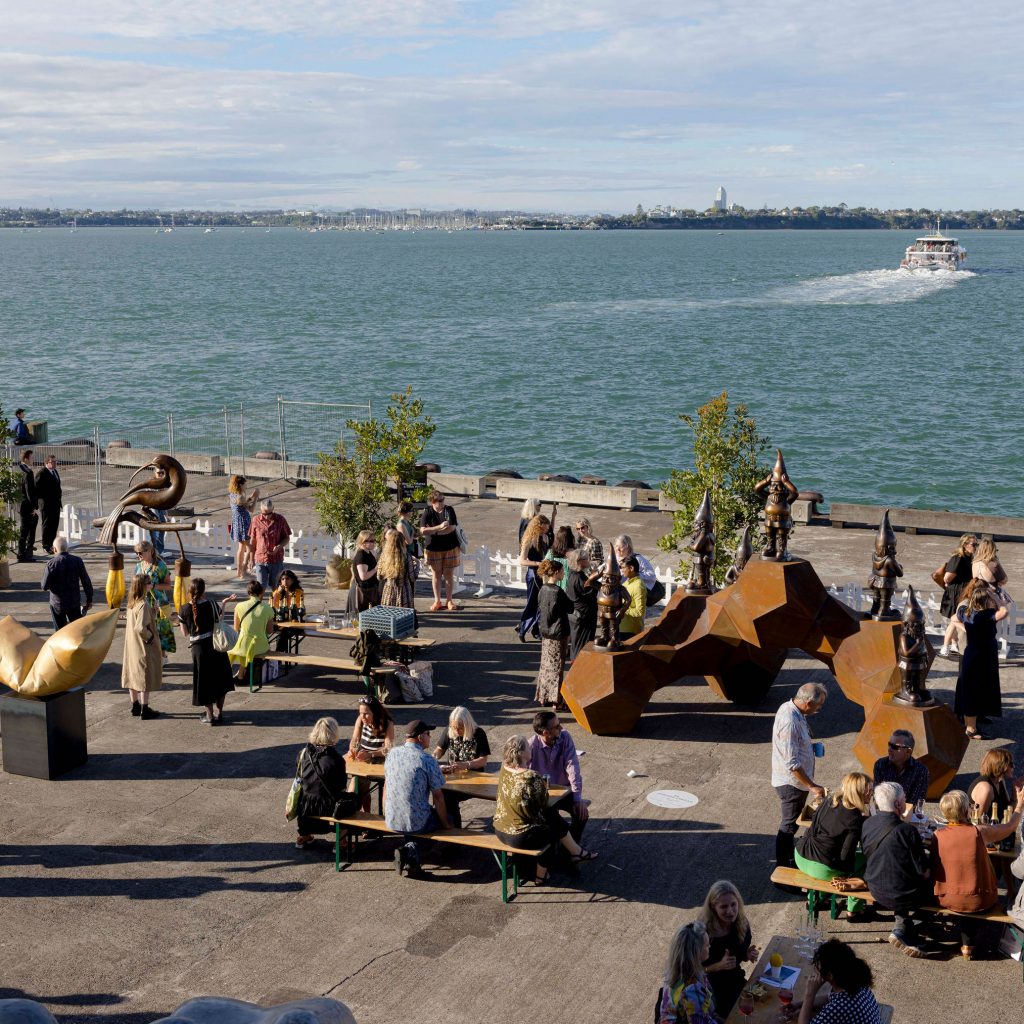 Harbour Waves
The design draws connection to the waves of the surrounding harbour, emphasising the Fairs unique sense of place.