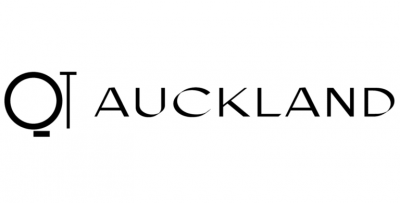 Welcome to your time to shine. Drumroll please. The heart is beating, and we're dancing to our own tune. With a glint in the eye, we're serving shoreline shimmer. The waterfront beckons and the bar is set for self-discovery. Here we make space to celebrate individual style and unearth hidden treasures. We dare to explore what's behind closed doors, and discover beauty lies within. Come sip to surprise, and sample intrigue by design. Find yourself in the far from ordinary.
Home to internationally renowned Chef Sean Connolly, Aotearoa Art Fair guests can debrief at the signature restaurant, sip pretty at the rooftop bar, or recharge in the hotel's 150 rooms and suites. Discovery awaits, as textures and hues mix to celebrate the local surrounds, complete with plush furniture, sleek bathrooms and all the creature comforts.
Luxuriously quirky, and intrinsically connected to the creative fabric of the city, QT is unlike anything Auckland has seen before. QT Auckland offers a transformative escape to each individual guest. Welcome to a world less conventional in the heart of the city.