Celebrate the opening of the 2022 Aotearoa Art Fair with a ticket to the official Opening Night. Discover contemporary art by more than 180 artists, from over 40 galleries from New Zealand, Australia and around the Pacific Rim.
Opening Night: $95
Save $10 on the door price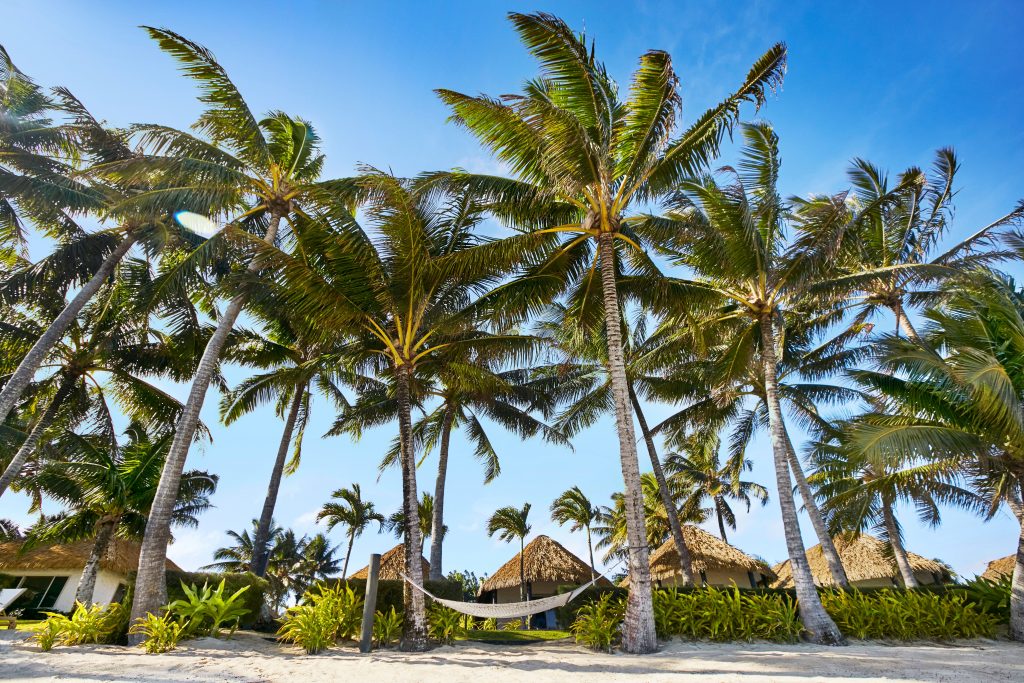 WIN AN ART HOLIDAY IN THE COOK ISLANDS
Enter the draw to win five nights in the Cook Islands when you purchase any ticket to the 2022 Art Fair online. Enjoy luxury accommodation at MOTU Beachfront Art Villas, a private arts and crafts tour of Rarotonga; an all inclusive Aitutaki day tour; an 'Island Night' cultural show; a delicious dinner at one of Rarotonga's renowned restaurants; and a personalised art tour with Bergman Gallery director Ben Bergman.
Click here for more details about the prize.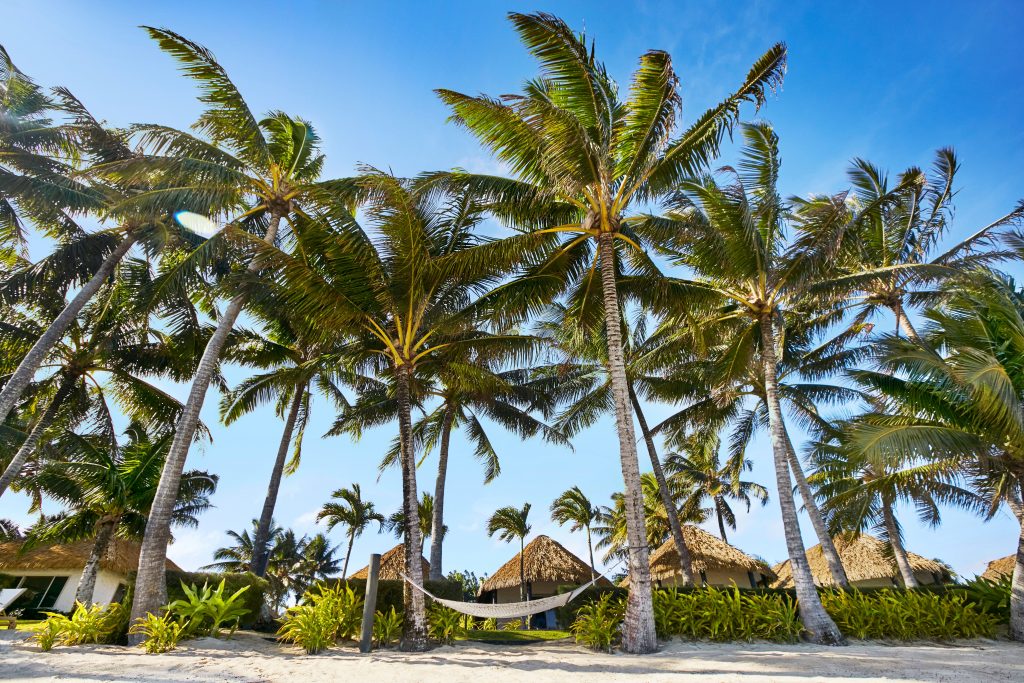 THE BIGGEST ART EVENING OF 2022
Opening Night at Aotearoa Art Fair is your ticket to mingle with galleries, collectors, artists, friends, colleagues and other art enthusiasts, get a first look at the art on sale and celebrate the opening of Aotearoa New Zealand's biggest contemporary art event.
You can visit galleries from across Aotearoa, Australia, and the Pacific Rim, without leaving The Cloud and your ticket gives you full access to return to the Fair as you wish during the General Entry hours, Thursday – Sunday.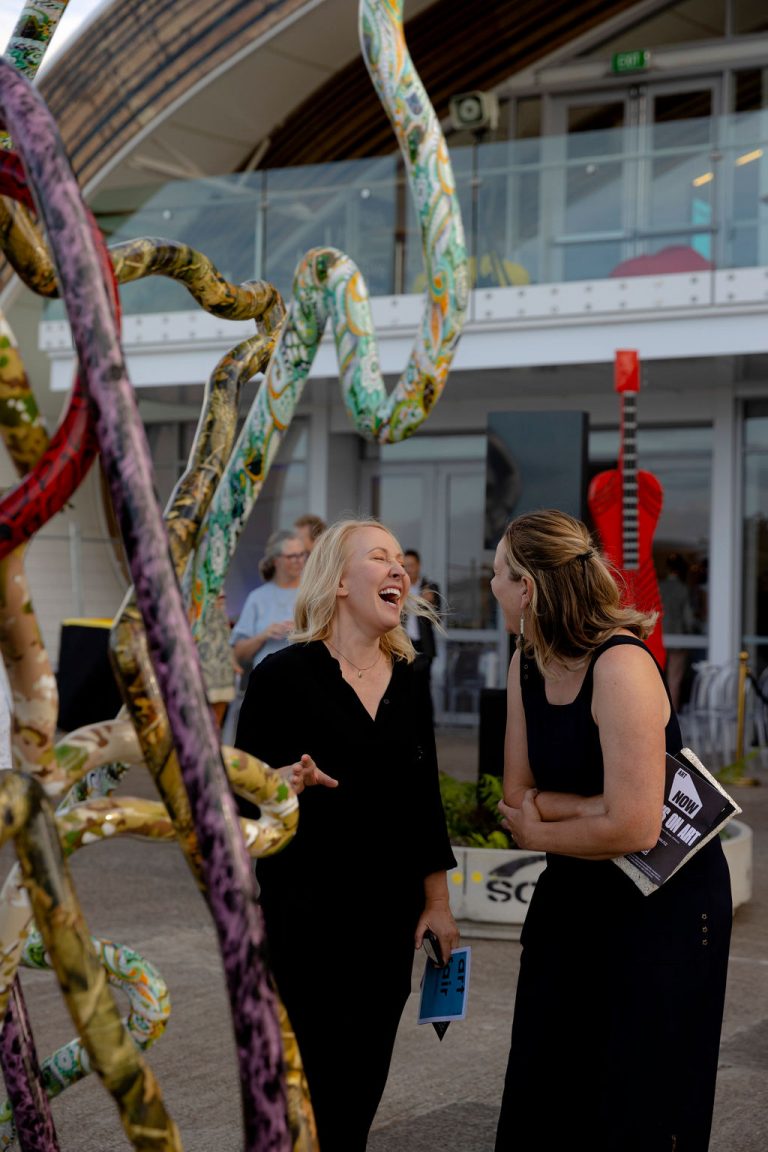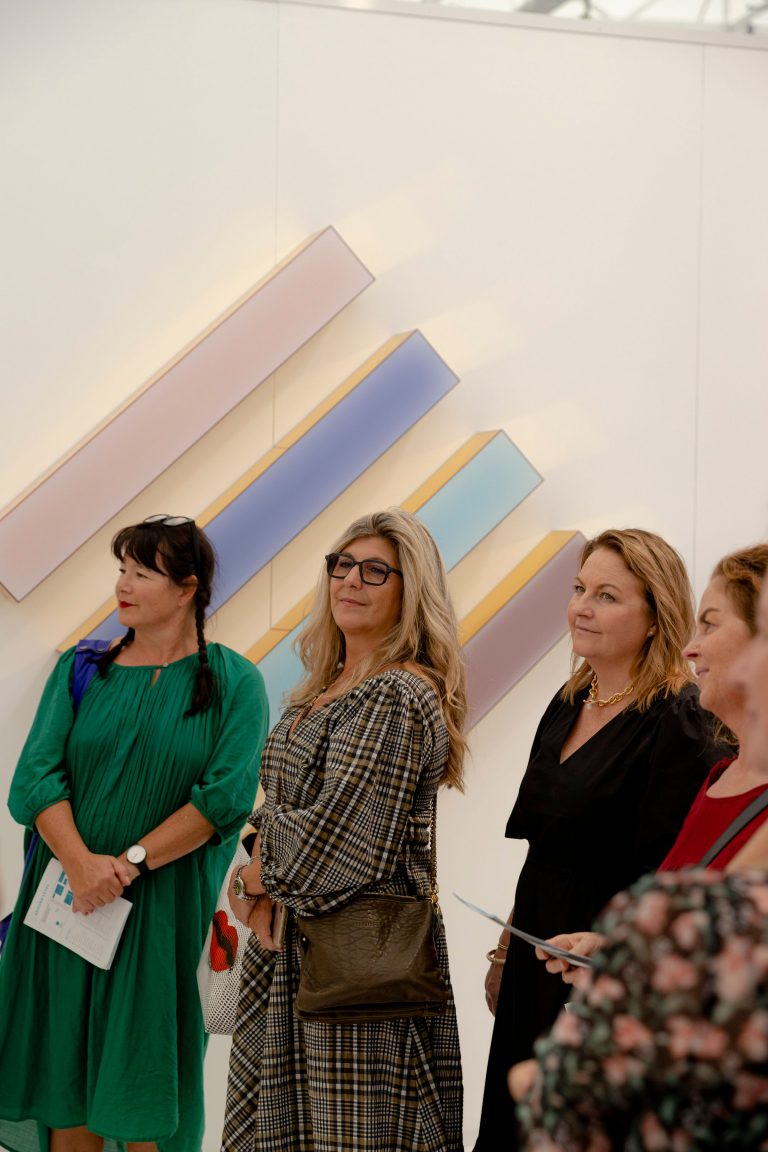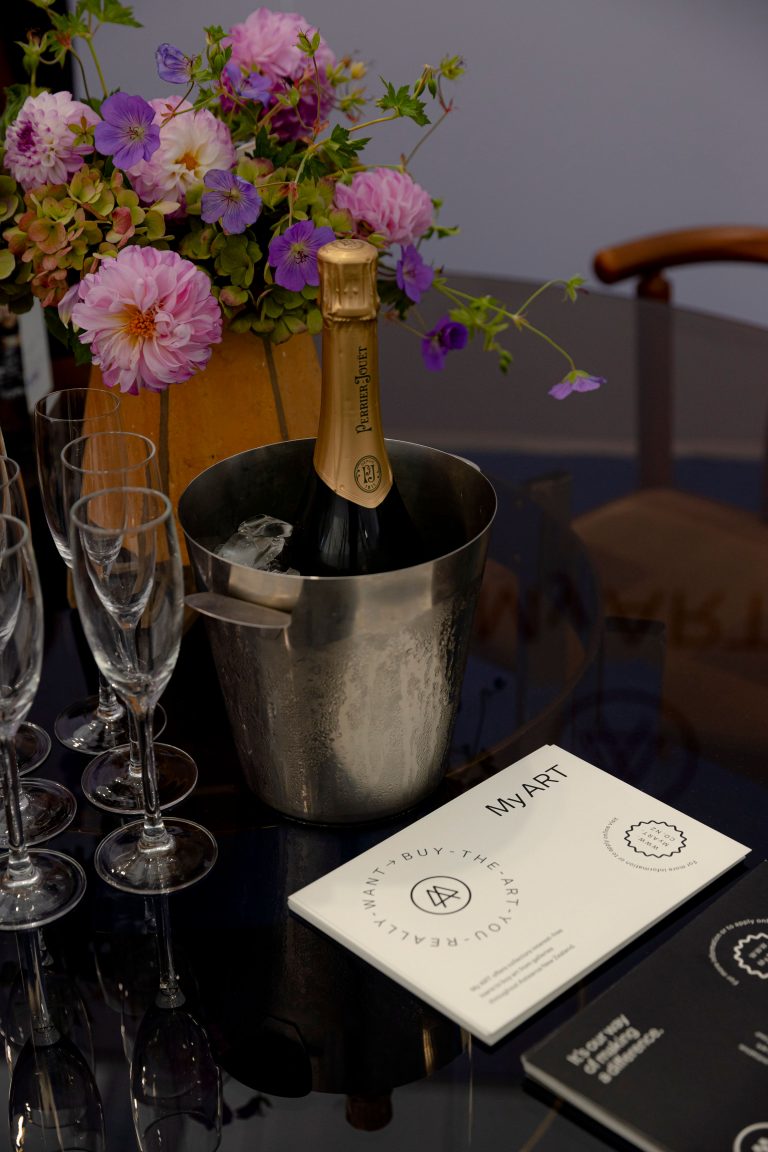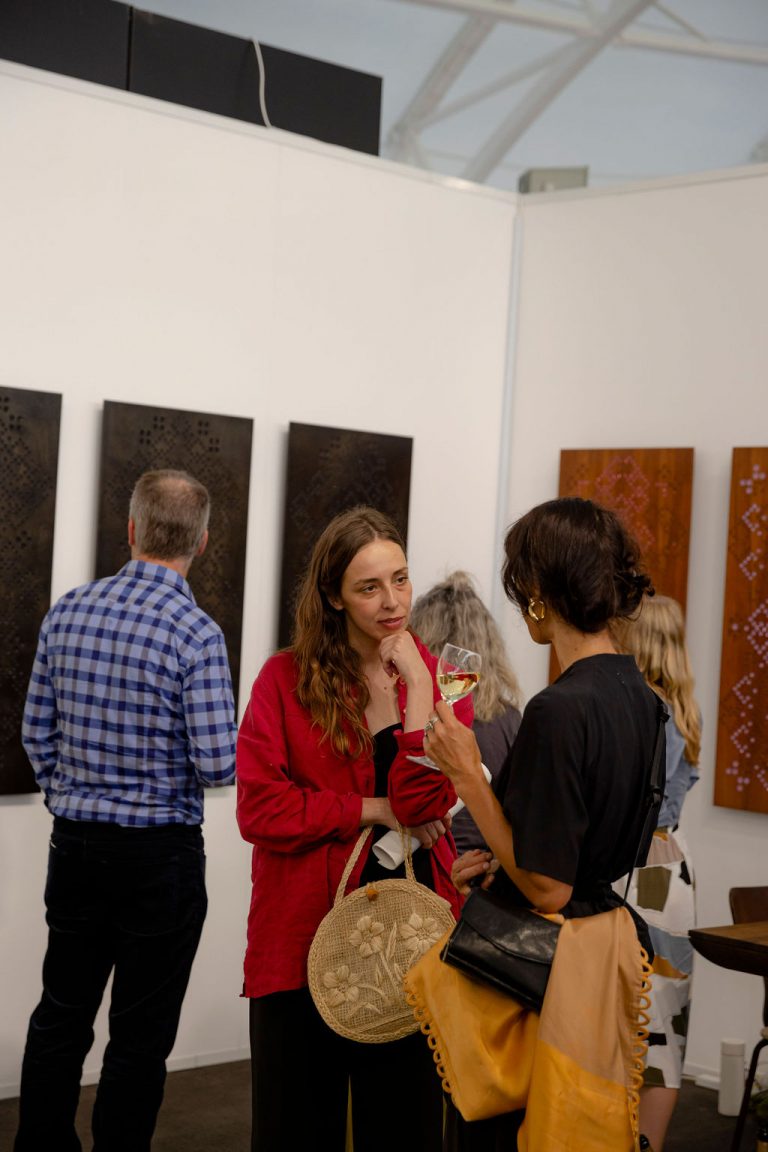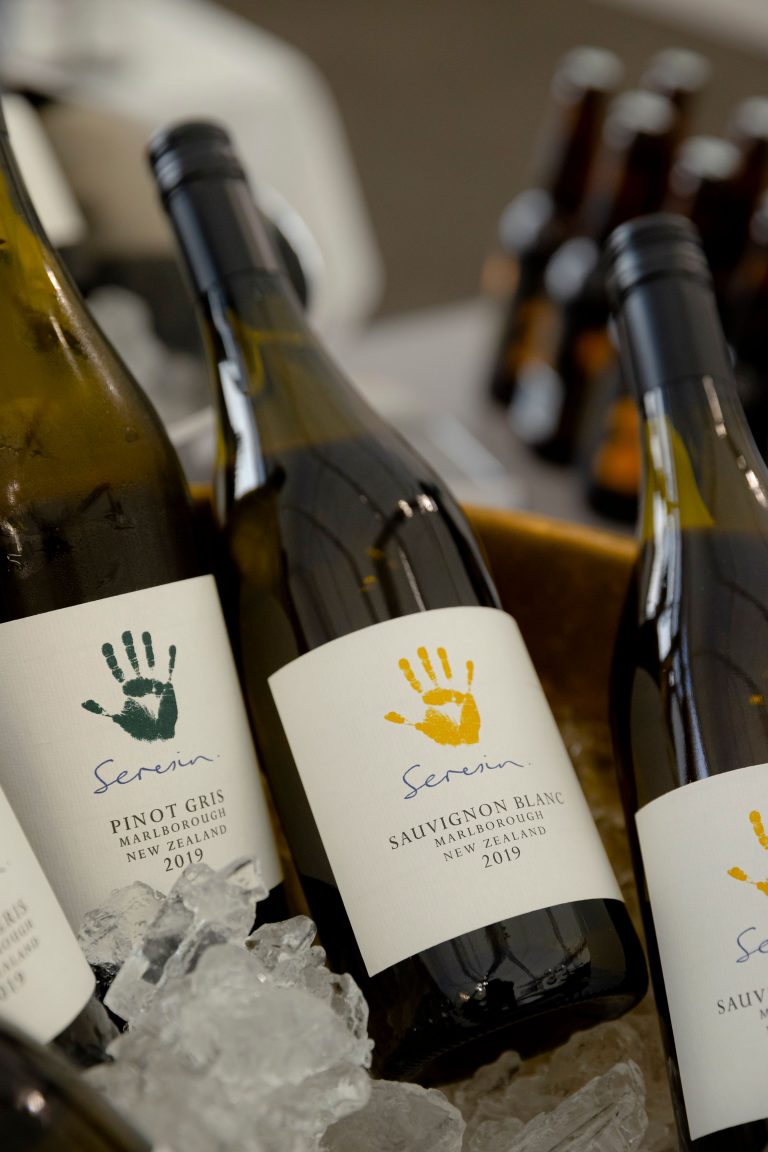 Discover 40+ Galleries and new work by Leading Artists
With 40 galleries from across New Zealand and Australia, there is plenty to see, and an Opening Night ticket gives you plenty of opportunities to see it all.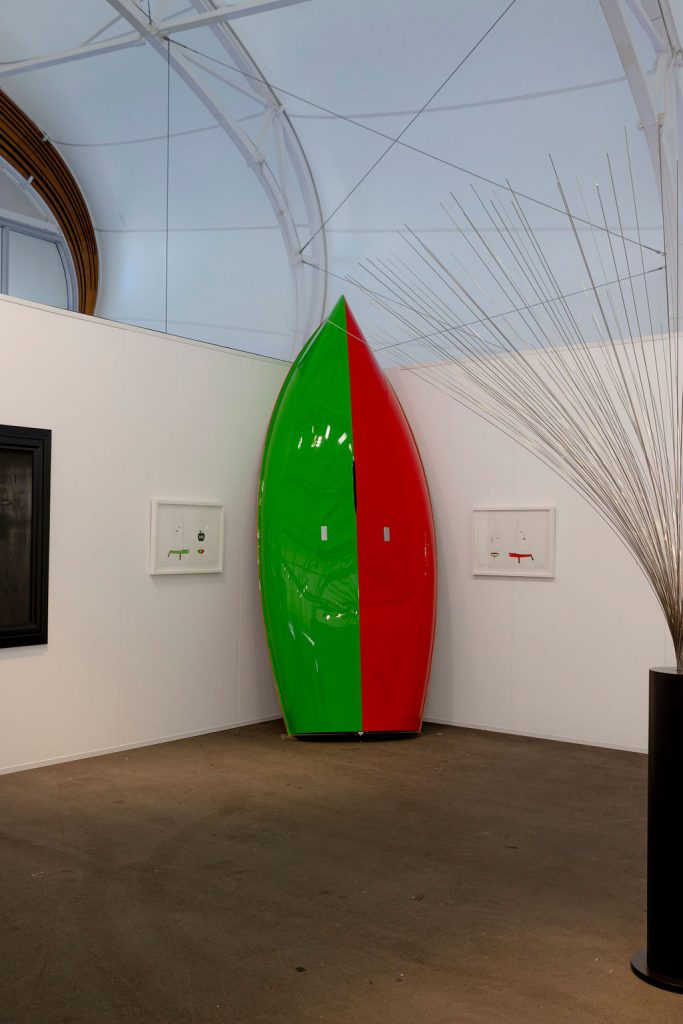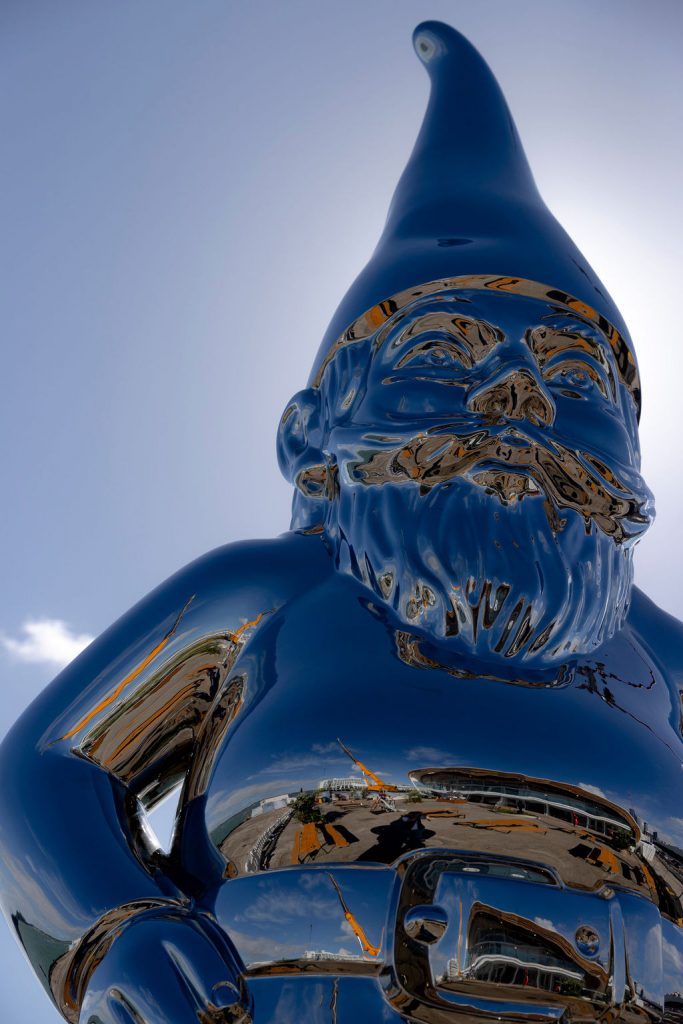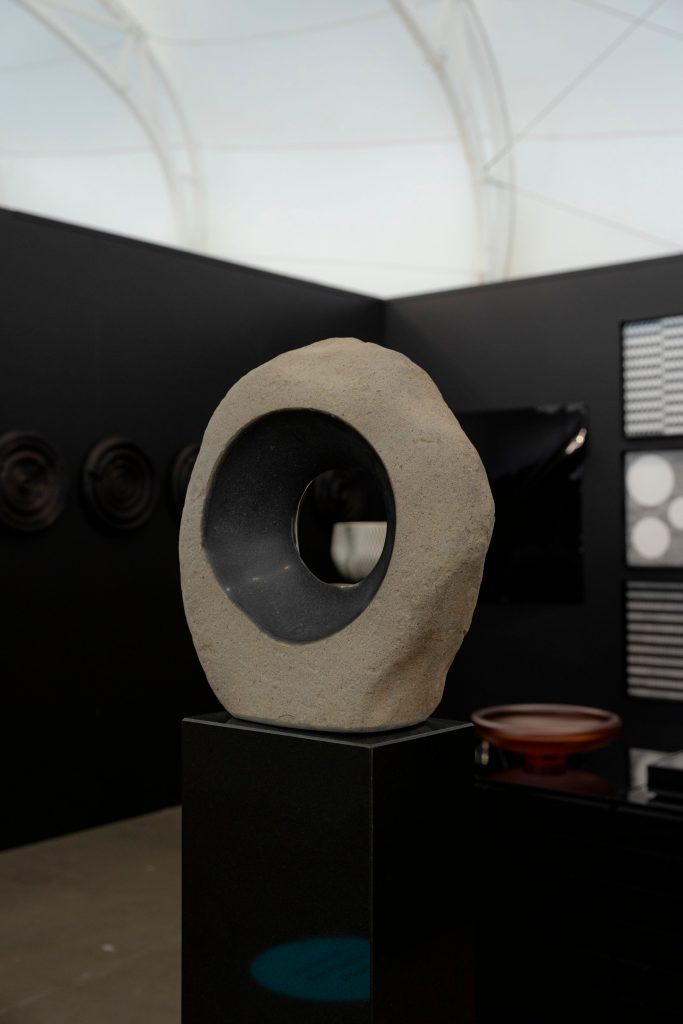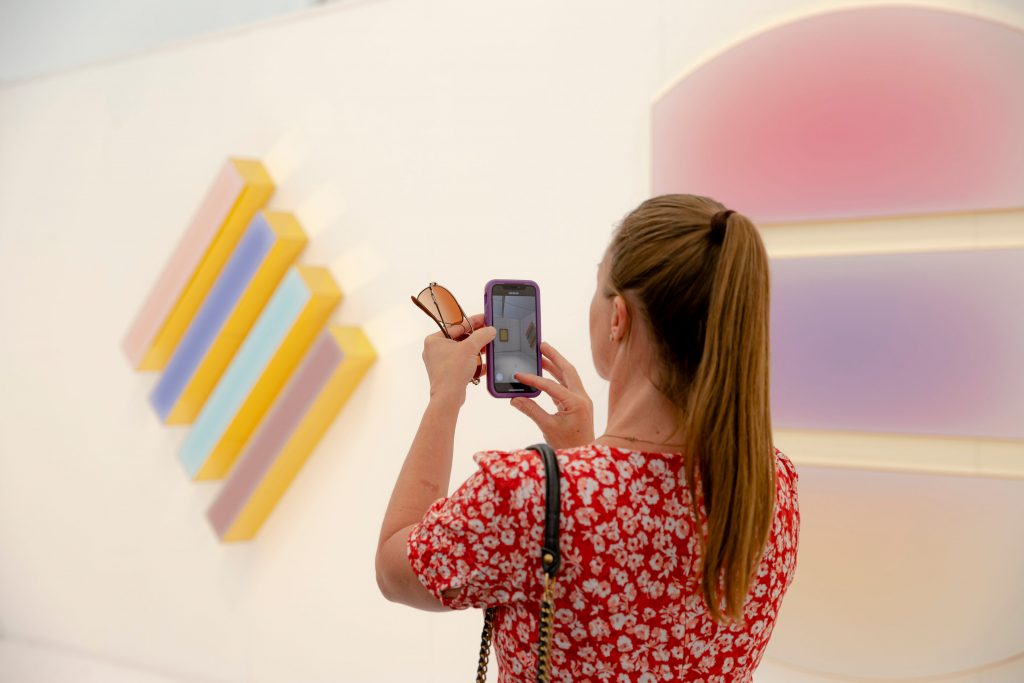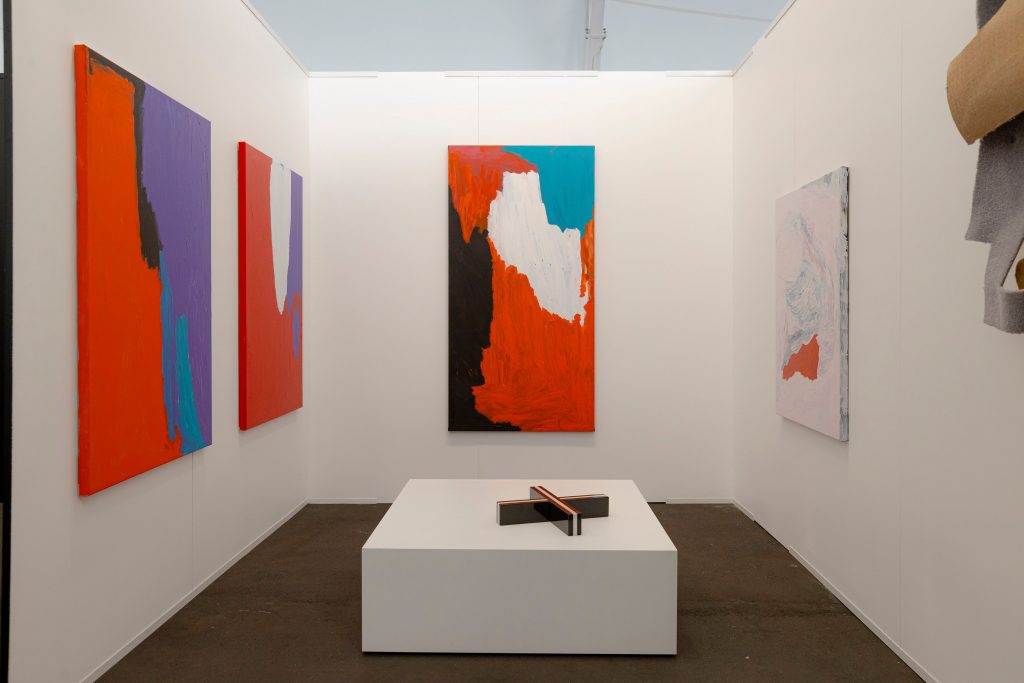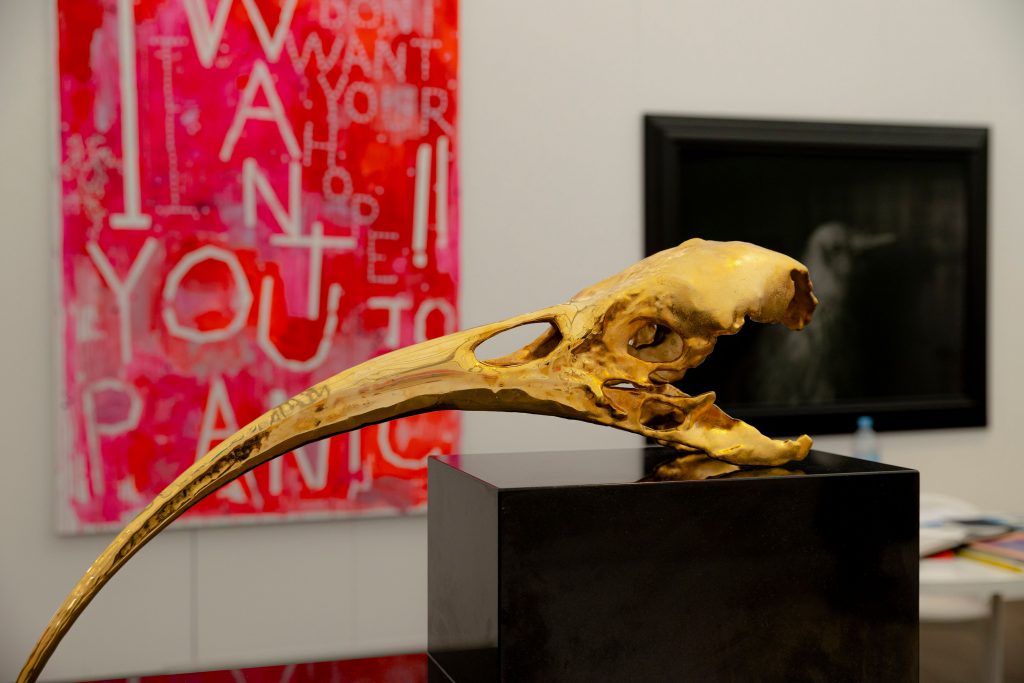 RETURN TO THE FAIR THROUGHOUT THE WEEK
Each day at Aotearoa Art Fair is unique, and with an Opening Night ticket you can return during General Entry opening hours Thursday to Sunday.*
Hear your favourite artist speak on gallery stands, discover new work, meet artists and chat to gallerists, explore the art book shop, join friends for a light lunch, or simply relax in the new Sculpture Space looking out to Auckland's Waitematā Harbour with a glass of Seresin Estate rosé or a cocktail from Scapegrace.
*Opening Night tickets do not include access to the Friday Night Art Party. For full access to the Fair, purchase a Premier Art Pass.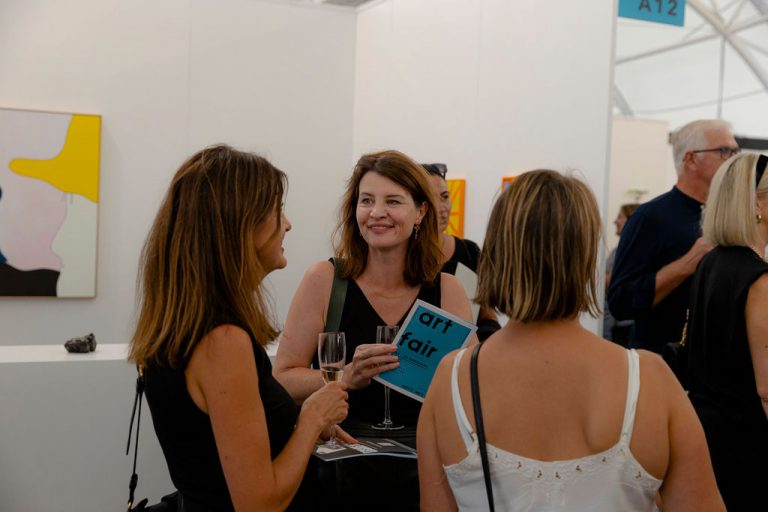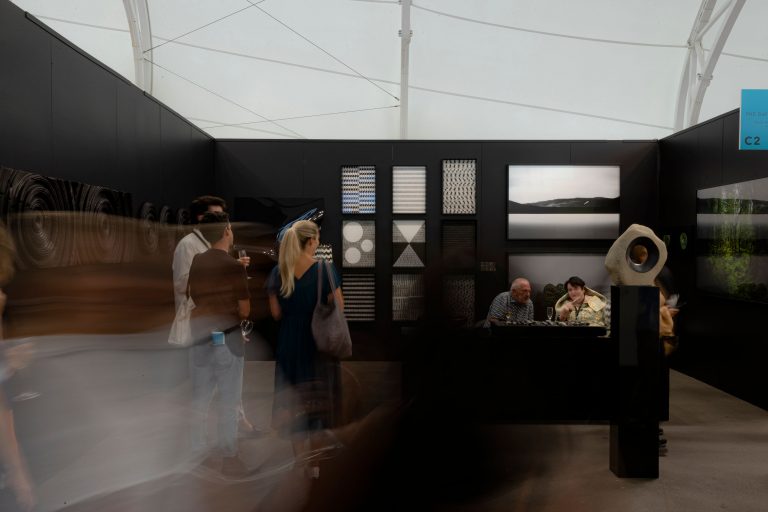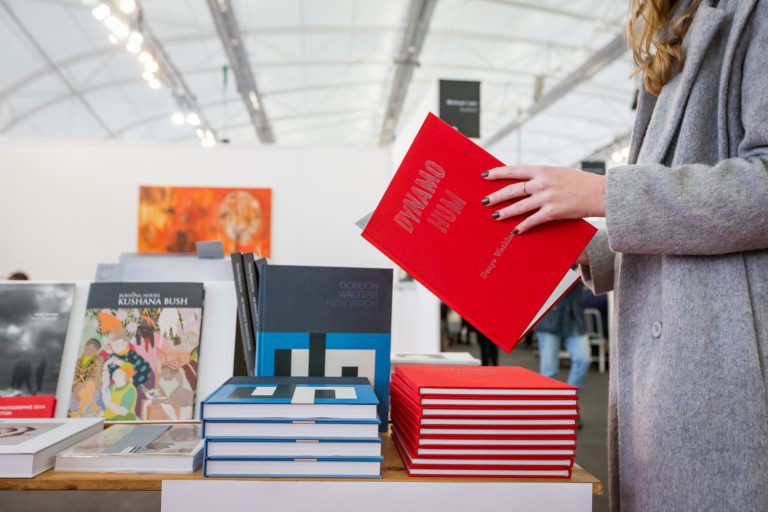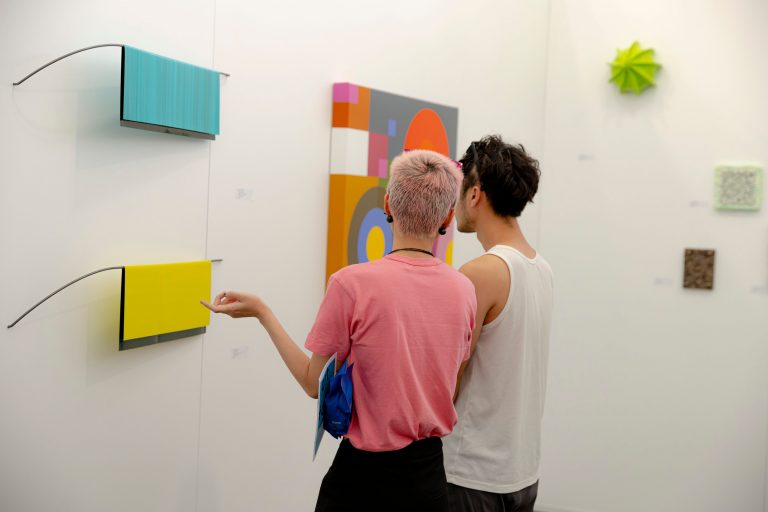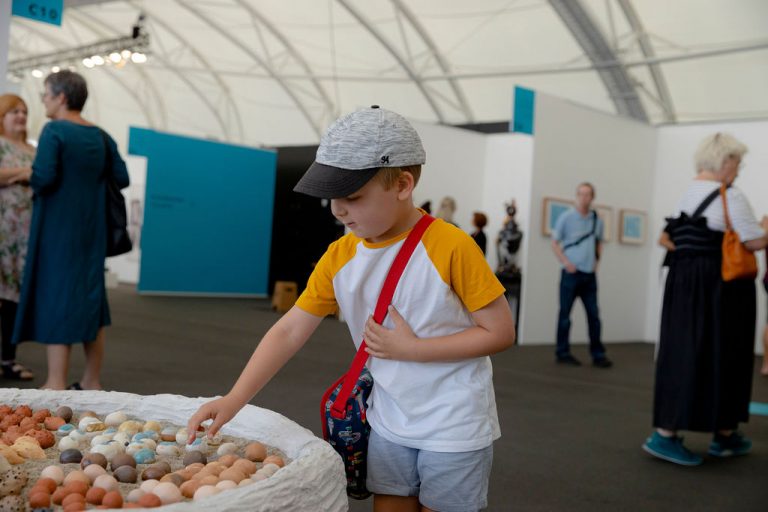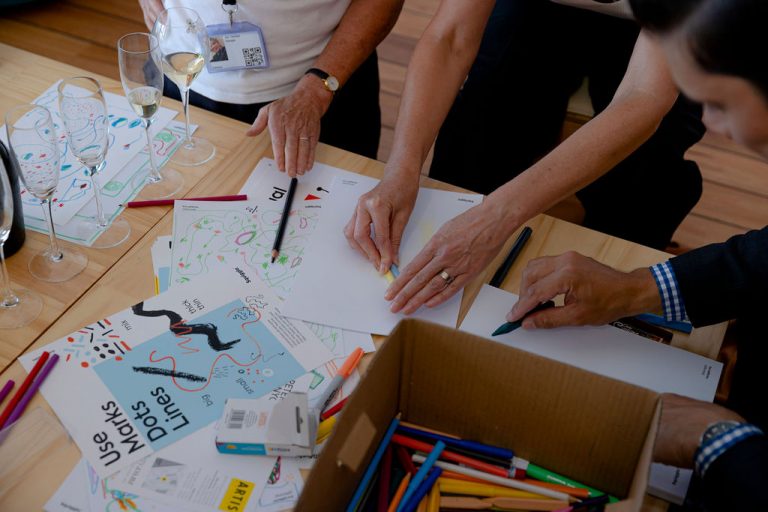 Opening Night:
Wednesday 16 November, 5pm – 9pm
General Entry Hours:
Thursday 17 Nov, 11am – 5pm
Friday 18 Nov, 11am – 5pm
Saturday 19 Nov, 10am – 5pm
Sunday 20 Nov, 10am – 5pm