Welcome to Tāmaki Makaurau – Auckland
Auckland is one city, two worlds; a region where urban sophistication meets natural landscapes, allowing you to enjoy the best of two worlds in one short trip.
Whether you're looking for culture, exquisite dining, world-class shopping, international sailing or a nature fix – you'll find it in Tāmaki Makaurau.
FIND ART AND CULTURE
While you're in town for Aotearoa Art Fair, make time to explore Auckland's vibrant galleries and museums. You'll find leading galleries scattered all over Auckland.
For the culturally curious, Auckland is your perfect holiday destination.
For up to date information about what's on and what's happening now in Auckland's best galleries, we recommend checking ArtNow.NZ – your online guide to art exhibitions and events in New Zealand.
Those staying in central Auckland, shouldn't miss Auckland Art Gallery, Gow Langsford Gallery, Gus Fisher, St Paul Street and Visions. From here, a short walk/bus ride or taxi will take you to Karangahape Road where a number of leading commercial galleries are all accessible on foot – click here for details.
Accompany your visit with brunch at Bestie Café or Fort Greene, drinks at Apéro followed by dinner at Coco's Cantina, Bar Celeste, Gemmayze Street or Madame George.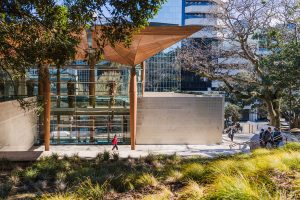 West Auckland is best known for its rugged black sand beaches and native bush tracks, but it's also where New Zealand artist Colin McCahon lived from 1953 to 1960 (aged 34-40) at the watershed of his career as a painter, both chronologically and in terms of his artistic evolution. Don't miss the chance to visit McCahon House to see where and how the artist lived and how his legacy lives on with a Residency Programme, set in beautiful native bush. While in Titirangi, visit Te Uru Waitākere Contemporary Gallery's award winning architecturally designed building which offers extraordinary exhibitions inside as well as spectacular views of the surrounding area.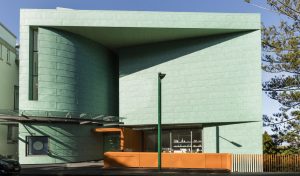 South/East Auckland is home to Te Tuhi, one of Aotearoa New Zealand's foremost contemporary art spaces and a leader in supporting experimental practice.  A trip to Te Tuhi is always worth it to view locally engaged, regionally responsive and internationally ambitious exhibitions.
Extend your stay and further explore the region's North with a visit to Matakana (a one hour drive from Auckland's CBD) to visit Brick Bay Wine & Sculpture Park.  Situated on the coast in the Matakana Wine Region, find 200 acres of boutique vineyard, an extensive outdoor sculpture trail, an architectural-award winning restaurant, in the midst of an idyllic landscape of farmed pasture and native bush. Stay overnight in one of the region's many cottages, hotels or homestays.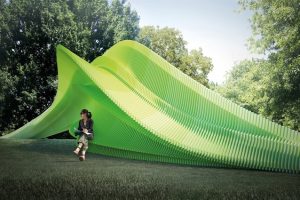 Or jump on a ferry to Waiheke Island for wineries, beaches and the chance to visit Connell's Bay Sculpture Park (pre-booking essential).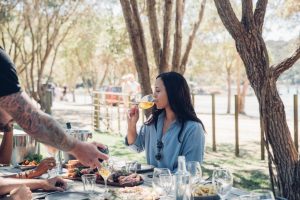 Click for more information on visits to Matakana and Waiheke.
ArtNow is your go-to listing site for contemporary art galleries, exhibitions and events during your stay in Auckland. Visit and subscribe to: ARTNOW.NZ
FIND SHOPPING
Spend time exploring Auckland's shopping precincts, offering a world-class collection of boutique and designer stores, alongside art, electronics, jewellery, homewares and high street fashion. We recommend:
Britomart
Ponsonby
Commercial Bay
Newmarket
Parnell
FIND NATURE
There are a number of options for those looking to reconnect with nature during your stay in Auckland.
Take a scenic drive to see other pockets of Auckland. There are endless places to explore. Take a drive one hour north of the city-centre to Matakana where you can experience lush landscapes, local produce and good coffee. Go a little further to Tāwharanui Regional Park for beautiful native bush and beach walks. West Auckland will provide you with stunning vistas, and black sand beaches including Bethells, Muriwai and Piha; or take a drive along the stunning Āwhitu Peninsula to visit the restored Manukau Heads Lighthouse. Extend your stay and visit the regional park and beautiful beaches in the area.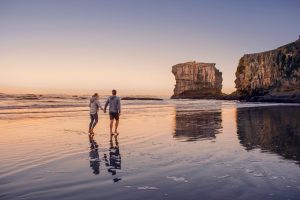 Go for a refreshing swim at one of Auckland's many beaches. The beauty of Auckland is that you don't have to go far to come across a refreshing place for a dip – whether it be at a black sand beach or on a picturesque island, there's so much on offer and all of it's just a stone's throw away from Auckland's city centre. Read more: Auckland's must visit swim spots 
Discover Auckland's beautiful and diverse parks. Stroll across rolling grasslands or trek through dense native rainforest. Take in views from a rugged clifftop or settle in for a picnic on a golden sand beach.
Take a look at this list and start your adventure: Find a park
Escape to idyllic islands. Right on the city's doorstep, the sparkling waters of the Hauraki Gulf are easy to explore and there are dozens to choose from. Sip your way through island wineries, climb to the summit of a 600-year-old volcano, visit pristine beaches, or encounter native wildlife on conservation islands. Read more: Auckland's must visit islands